How To Set Up Google Adwords Conversion Tracking
How To Set Up Google Adwords Conversion Tracking With WordPress 7 Tips to Maximize Success 
Are you looking to set up Google Adwords conversion tracking correctly with your business? If so you have come to the right place. Measuring the performance of your website or funnel is crucial to your online success. After all, if you have no idea how your business is performing then the decisions you make are shots in the dark with your business. 
When using ad tracking it's important to make data-driven decisions. Using facts, metrics, and insights to guide you in your decision-making. There is no doubt conversion tracking is necessary if you want to track the performance of your Google ads campaigns. 
In today's article, we will discuss how to set properly set up Google ad conversion tracking to your WordPress site so you can understand your campaign's performance and optimize your online stores for success.
How To Set Up Google Adwords Conversion Tracking With GTM And WordPress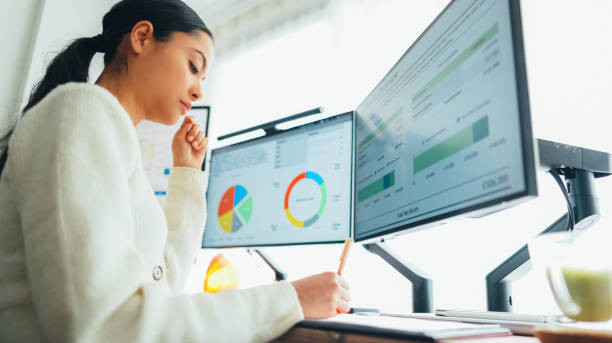 If you wanna learn how to set up Google Adwords conversion tracking without dealing with code on the back end of your site. A great way to set up your conversion tracking is with Google Tag Manager.
Since some WordPress themes don't support direct access to the root files of the website tag manager can provide greater accuracy and efficiency when it comes to tracking your conversion events.
Below are some of the tools you'll need to set up Google conversion tracking.
Tools needed to set up conversions:
1. Google Ads
2. Google Tag Manager
3. Website URLs.
Step 1. Open Up Google Ads And Create A Conversion Action
In order to create a conversion you will need to sign into your Google Ad account and create a conversion action. Once signed in on the left-hand side of the screen select goals, conversions, and summary. 
Here we can define what our conversion action is. To simplify things and keep things readable I like to name my conversion actions the same as whatever my conversion goal is.
For example, if I am tracking page views on a particular page on my website I will name the conversion ( websites name and product) page views so I can easily identify this conversion and what it's for later on. But this name is completely up to you. So In this example ill create a conversion action named Example Product.
Steps:
Inside Google ads select conversion goals, summary, and conversion action.
Then select create new conversion action.
To start tracking conversions select the type of conversion you want to track. In this case, it will be website conversions on the far left-hand side. 
Next, enter the link of the page you would like to add your conversion tracking to.
Select the add conversion actions manually button to start building out the conversion.
In this section, we will fill out our conversion action details. This is where we will name our conversion, select our goal like pageviews and then give it a value. 
So after creating your conversion value and filling in the details select Done then select save and continue.
Pasting The Conversion Label And Id To Tag Manager
Now it's time to choose how we will be installing this conversion to our website. In this case, we will be installing the conversion with google tag manager on the far right-hand option. 
The final step we will need with Google ads is to copy and paste the conversion label and conversion id into google tag manager. It can be helpful to leave this window open for future reference in step 2 and head on over to google tag manager to finish creating our conversion. 
(disclaimer if you don't already have a google tag manager account please create one now as you will need one to move on to step 2)
Step 2. Create A Tag For Your Conversion Action
The next step in our Google AdWords conversion tracking is to go to Tag Manager. Once you're in Google Tag Manager and inside your website's container you can create a tag and trigger for your new conversion action.
So to do so open up tag manager in the container you plan to work with and select tags, new tag.
Here we will create our tag name, configuration, and tag triggering.
To keep things simple I like to name my conversion tag the same name as my conversion action so that when I revisit it later I can easily identify which conversions are for what. When you start to create lots of different conversion actions it can start to really confuse things. 
So In this example, im gonna name my tag Inspire Designz example tag. After naming your tag select tag configuration, and then select Google ads conversion tracking for your tag type.
Now it's time to configure your tag. You can do so by copying and pasting your conversion label and id from Google ads into the corresponding fields below.
Step 3. Creating A Trigger For Your Tag In Google Adwords Conversion Tracking
Now it's time to create a trigger for our tag. To do so select the triggering option below. 
Under Choose a trigger select the plus button in the top right-hand corner of the page.
Here we will name our trigger and set up the configuration. In this example, the trigger name will be Inspire example Trigger.
Select trigger configuration after naming your trigger and then page view for the type below.
Select page views as your trigger type then, form URL contains, and enter the URL of the page you want to track. 
Then select save. 
Be sure to save your new tag and trigger to finalize your configuration.
Step 4. How To Confirm Your Conversions Are Firing 
After creating your tags and triggers it's good practice to test that the conversion worked properly through Tag Manager. You can preview your tag to make sure it's working in the top right-hand corner. 
This will open up debug mode. Enter the name of your website and visit the specific page in the specialized browser to trigger your conversion.
So now we'll visit our website and the page we're tracking. Then head back to debug mode to see the results.
If it is reading correctly it will show your tag name and how many times it fired. 
Step 5. Publish the Code Live In Tag Manager
Now that your conversions are firing properly it's time to submit these results in Tag Manager. This will make the conversion start recording live. 
Steps:
Inside your Tag Manager account in the top right-hand corner select publish.
Submit the changes. 
And just like that your conversions are recording live.
Step 6 Addition Ways To Test Your Conversion

Another way to verify your conversion is firing can be through Google ads under goals and conversions. There you can troubleshoot the conversion to change the status to start reading your new conversion action. 
Steps:
Inside Google Ads under goals, select conversions. 
Select your conversion and it will say a current status. If it's not reading it will have a blue button to troubleshoot it.
Visiting the website will open debug mode in Google and visiting your website and sales page will trigger a recording showing that Google is now recording conversions. 
Step 7. What To Do If Your Conversion Tracking Isn't Working
If you have programmed everything correctly but still arent seeing your conversions firing properly there's a chance it could be because your sitewide body code for tag manager isn't installed on your WordPress website. 
To copy and paste the sitewide body code go into tag manager and select the GTM code near the top right-hand corner.
---
Since all WordPress themes don't have access to the Raw Html code one of the best ways to achieve this is through a plugin that allows you to paste the body code into your website. 
Any plugging that allows you to edit the head and footer of your website should work. I like to use a plugin called Header And Footer Code Manager. The red plugging on the top left corner.
It's a free simple plugin that allows you to install it and use it quickly without confusion. Search for Header Footer Code Manager in your WordPress plugins to use it today.
Google Adwords Conversion Tracking With WordPress Conclusion
So there you have it ladies and gentlemen google adwords conversion tracking with WordPress 6 tips to installing your conversions correctly for your business. I hope this article was helpful to you.
No matter what type of business you have online the truth is that if you're looking to run it professionally and profitably you must be tracking your website performance for best results. Then after correctly installing your conversion actions, you will be well on your way to understanding the performance of your ads, and how you can optimize your campaigns for long-term success. 
By the way, if you're looking to have your Google Ad conversion tracking installed pain-free and professionally so you can have more time to focus on the areas that matter most to you in your business. Click the link below to have your conversion tracking installed by me and my team in as little as 24 hours.
====> Click Here To Get Conversion Tracking For A Limited Time 
What have been some of your biggest struggles when it comes to installing conversion tracking in your WordPress or Clickfunnels site? Please feel free to leave your thoughts below and join the discussion. 
And I will see you in the next article! 🙂
Hungry for more Digital Marketing tips? Click Here For More Marketing Resources