Aweber Vs Mailchimp- 4 Things I Wish I would Have Known
Are you looking for an autoresponder that isn't gonna make you pull your hair out and take a shot of Jack? If you are new to email marketing, you will quickly learn that not all autoresponders are created equal.
Before going through the work of setting up these systems in your business it's good to know that it offers the right services for your business. Because your time is valuable.
So what makes Aweber so special if anything and does it have the services you need to take your business to the next level?
Find out in today's review Aweber Vs Mailchimp- 4 Things I Wish I Would Have Known!
---



MY AWEBER VS MAILCHIMP REVIEW
Aweber Product Overview
Names: Aweber Email Marketing Software
website: https://www.aweber.com/easy-email.htm?id=501629
Owners: Founded in 1998 by Tom Kulzer
Overall Rank: 9.0 out of 10
The Good and the bad
The good:
PRO #1 Award-winning tech support.
PRO #2 Helpful tools and training.
PRO #3 Large selection of stylish forms.
PRO # Easy to use navigation and email automatons
THE BAD:
CON #1 Aweber does offer a free version
---
#1. WHO IS AWEBER FOR?
There is a lot of controversy with Aweber Vs Mailchimp about who has the best autoresponder. My purpose of this review is not to start an autoresponder war but to give you my opinion based on my experience and the things that I have used.
With that being said I think Aweber is an excellent autoresponder to those that are new or experienced in email marketing.
Aweber is even affiliate marketing friendly so no matter what your niche or profession, Aweber caters to all professions. Below are a few reasons why this software might be right for you.



Try AWeber free for 30 days! – AWeber Communications

#2. AWEBER VS MAILCHIMP: WHO HAS THE BETTER TECH SUPPORT
When you sign up for Mailchimp they state in the beginning that you will ONLY have access to customer service within the first 7 days. That is the extent of support that you get with a free account.
If you have additional questions you have the option of using the help tab in the platform. That provides answers to common questions in the community. If you're already tech-savvy it just may be the option for you. Until of course, you run into a compliance strike…
If you happen to be an affiliate marketer. Unfortunately with Mailchimp, Its easy to get compliance strikes. And Mailchimp makes it clear that they are not a fan of affiliate marketing. They will do what they have to do to shut it down Immediately.
If that sounds like a threat to you know that it is and they are prepared to back it up. But what will that mean for you if you proceed like there is no tomorrow with affiliate links for your business?
You will be shut down…
I personally experienced this issue. If you're interested in reading more about my experience using Mailchimp only feel free to check out My Mailchimp Review: 4 Things You Should Know Before Getting Started. I'd love to hear your thoughts.
But like I was saying about compliance strikes…
There easy to get and once you get them. Good luck contacting customer support.
Not being able to reach customer service can be a horrible feeling when a large part of your business is dependent on email marketing. Not being able to get a hold of the company is like allowing your business to go underwater.
So how important is email marketing to you and your business?
WHERE AWBER SHINES: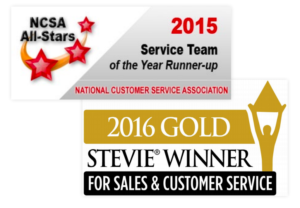 One of my favorite things about Aweber is their award-winning customer service. "With Aweber, you will never be left hanging with your business. 24 hours a day 7 days a week you can have the peace of mind knowing that no matter what time it is when you call there will always be someone to answer."
No matter what is going on. even if the house is burning down…
That's big for me in email marketing. This is a big part of why I pay for this service. Aweber is unmatched in areas of customer service in comparison to other autoresponders that are hit an miss where you might get a response. You might be left hanging for months, you might not.
When you're making money in an online business you just can't afford to be left hanging for any length of time with your business.
Can I get an amen?
#3. AWEBER TOOLS AND TRAINING
On top of Awebers excellent tech support Aweber comes equipped with many helpful text tutorials and videos inside the account. This is an excellent feature for those of you who are visual learners.
I wanted to test out this theory by browsing my new account myself without reaching out to tech support for any help. I was pleasantly surprised and able to do it with no issues.
I found the process refreshing easy and fun. Aweber has built the platform in a way that is easy to navigate and understand. So no matter what route I took it gave me a feeling that all the bases were covered.
YOU'LL GET A LARGER SELECTION OF STYLISH FORMS WITH AWEBER
When it comes to Aweber Vs Mailchimp Making forms is easy with Aweber.
It comes with many stylish forms and buttons to help add a custom touch to any website.
I enjoyed using this feature and it was fun creating different forms for my website.
Unfortunately… I can't say the same with Mailchimp. As I experienced a lot of lack of direction, fewer styles and found myself looking up YouTube videos more than anything for how to navigate around the platform.
So frustrating for me to say the least!
#4. AWEBER HAS EASY-TO-USE NAVIGATION AND EMAIL AUTOMATIONS
Automation with Aweber is very straightforward and easy to understand.
The setup comes with guided information and helpful tips.
Automations are self-explanatory and I was able to get an email sequence set up the same day.
A lot easier to use in comparison to Mailchimp from my previous experience. It was very difficult to understand how to make campaigns or anything for that matter. It took me about 2 months to get my autoresponder up.
In contrast, Aweber is very seamless and ready to go. There is not a long-drawn-out process using your paid email with this service. There also is not a long waiting period to get email confirmations during setup sent to you.
You can get a series of email automatons up for a week same day and It can be a joy to do so. I really appreciate the effortless touches Aweber includes in their autoresponder to make the writing process one less thing you have to stress about.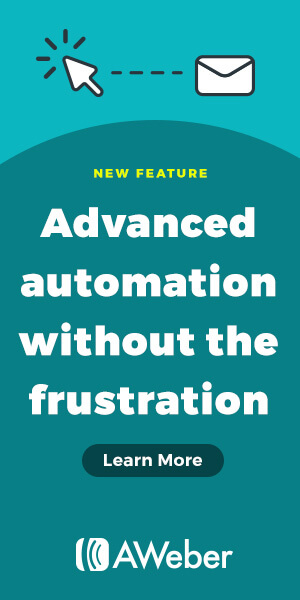 MY FINAL OPINION OF AWEBER VS MAILCHIMP

Overall after comparing Aweber to Mailchimp, I was very impressed with Awebers service. I learned that email marketing doesn't have to be a tedious and well…
Hair-pulling experience.
Aweber adds simplicity back to email marketing.
I felt like someone had my back and that's important because at times you can feel like you're all alone in your business. Aweber caters to all business professions and can be an affiliate marketer's best friend!
Although Aweber is not a free service the ease it adds to my business is has been worth every penny.
I guess you can say I love Aweber and until I find something better they have earned my business.
PRODUCT NAME AT A GLANCE
NAME: AWEBER
PRICE: $19/ MO
OVERALL SCAM RANK: 9.5 OUT OF 10
VERDICT: LEGIT!!!
====> Click Here to get your free trial of Aweber today! 
Has Aweber been a great addition to your online business? Join the discussion and leave your thoughts below!
See you in the next article! 🙂