The only 3 Types of Website Traffic Online
Do you know the different types of website traffic online?
What are they and how can you apply them to your online business?
Find out in today's article….
Boost Your Website Visitors By Learning
The Only 3 Types Of Website Traffic Online.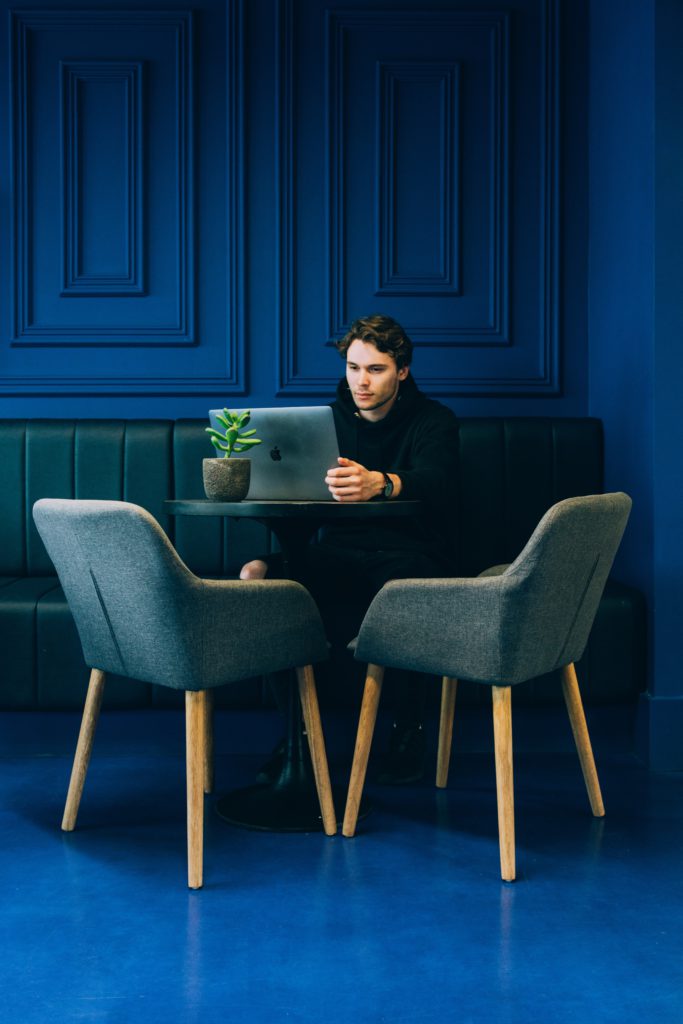 As an online marketer there are many phases to business. During the building phase, you are focused on your content and building your website. Aka your machine.
But what about when you're ready to take it to the next level and start making money?
In that case, it's time to feed the machine and your machine eats traffic.
When we are referring to traffic for an online business we are not talking about the cars during your daily commute. Website traffic represents real people and a consistent stream of customers and prospects for your business.
For an online business to thrive you need a consistent flow of traffic.
Every marketer wants more traffic but not everyone understands how to attract/target traffic to a website or sales funnel.
After all what good is a pretty website if you have no visitors. No eyeballs on your content?
Without visitors it's impossible to make sales and if you're not making any sales a business won't stay in business for long. 
If you're wondering how to gain more traffic to your website you are not alone. There are several types of website traffic online. Trying to learn them all individually can leave some feeling confused and overwhelmed.
To simplify the process all traffic falls under 1 of the 3 categories.
We will break down these categories in depth below.
Traffic That You Control
An example of traffic that you control would be paid ads, Facebook ads, Google Ad Words, and many other paid sources. This traffic can be instantly turned on or off like a faucet for any business. Paid traffic can be very beneficial but it can also be expensive.
You can lose a lot of money if you don't take the time to learn paid ads or hire someone who knows how to use them. It's also important to note that paid traffic converts at a significantly lower rate than organic traffic.
With paid traffic, you are seeking out customers that are most likely interested in your products not customers that are actively looking for your offers.
Although paid traffic doesn't convert as high as organic traffic it's a valuable source if used correctly. If you're interested in learning more about how to use Facebook ads with your business check out the link below for your free introductory Facebook ads course.
Traffic You don't Control
Aka organic traffic.
Some examples of organic traffic would be SEO, direct traffic, referral traffic, and social media traffic like YouTube, Facebook, Pinterest and many more. This is all traffic that you don't control.
It takes time to learn SEO and rank in google but once you do you can continue to get traffic and sales for years down the line for your business.
Not everyone has the patients to learn organic traffic but once you do it's the best long-term strategy and one of the most valuable types of traffic online today. As noted above organic traffic converts at a higher rate because visitors are actively looking for solutions to their problems.
Unlike paid traffic where you are seeking out customers that may be interested in your offers. They are coming to you.
Both customers are at different phases in the purchase life cycle and this is why organic traffic converts at a higher rate.
Organic traffic is also free traffic so you won't be spending money on expensive ads. So ask yourself if you want to pay with money, time or both? Your answer will reveal which area you should be focusing on the most for your business.
Traffic You Own
When it comes down to the best types of website traffic online
this one takes the number one spot.
The only thing that could be better than organic traffic is traffic that you own.
An example of this would be your email list subscribers. People that have willingly gave you their email address.
If you don't already have an autoresponder for your business you are leaving money on the table. The saying is true that the money is in the list.
Once you have a website visitors information you can continue to build the relationship through emails and product offers.
It's a special way of keeping in contact with potential customers that visit your website and helping them finish what they started. Having an email list is one of the biggest money-making strategies for websites today.
Imagine having an email list of 2,000 or more customers and 2-5 percent of those customers conservatively purchase your products or services through email.
That will quickly add up to thousands of dollars per month and more if you are selling high ticket affiliate offers.
If you want to make more sales it's important to connect with your audience.
Doing so through email is a powerful addition that any online business can benefit from.
Are you interested in using an autoresponder for your business?
One of my favorite autoresponders for list building is Aweber.
It's powerful, reliable, and easy to use with 24 hour support at your fingertips.
Aweber is also affiliate marketing friendly and you can use as many links as you would like in your emails.
To test out Aweber for yourself get your free 30 day trial below.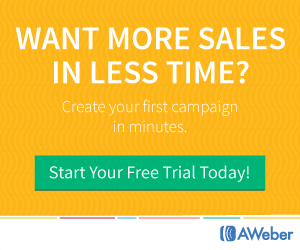 Conclusion
So now you know the only 3 different types of website traffic online. Knowing where your traffic sources are and how to target them will make a significant difference in ROI for your business.
By using several of these methods together rather than relying on one you will be well on your way to success with your online business! But before you can make any money it's important to never forget the value that you're offering
your audience. You have to provide value first before expecting anything in return.
With the right technique, systems in place, and a consistent flow of traffic
it will no longer be a matter of getting lucky with sales online it will be on purpose.
After all, strategy is everything.
Stay on purpose with your online business!
So there you have it ladies and gentleman. The only 3 types of website traffic online. I hope this information has been helpful for you.
As always if you have any comments or questions about today's article feel free to leave them below as comments are always
welcome in the discussion.
For more information about how to build a profitable online business click the link below for my secret weapon!
See you on the next article! 🙂